You inspired us to build Tuteria
...and we think you'll love what we've done

We have solved a problem you care about
We started working on the idea for Tuteria in late 2013 when we realized how difficult it was to connect with people who can teach various subjects, skills and topics you want to learn.
Like a father of 3 kids who told us that despite his busy schedule as a manager in a top firm, he has had to resort to tutoring his kids himself because he hadn't been able to find a tutor for them in over 3 months, even though they live close to the University of Ibadan where there are literally thousands of people who have the competence and passion to tutor his kids. We felt compelled to bridge that gap.
Or like Dami, a working professional who paid ₦70,000 for 6 weeks of ICAN tutoring for which the tutor, painfully, began skipping lessons after the 2nd week. Plus Dami also wants to learn how to swim, dance salsa and cook Afang, but has no clue where to find someone to teach her. We wanted to make it very easy, reliable and safe to connect with quality private instructors to learn what matters to you.
On the other hand, people who can teach these subjects and skills had no platform where they could be found - but not anymore. Tuteria has evolved from more than 16 months of delicate planning, interviewing hundreds of people across Nigeria, writing complex code and tweaking the plan to ensure we create a trustworthy platform that reliably connects both parties in a way that you can be proud of.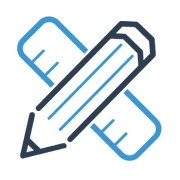 Now you can learn the things that matter to you
From improving academic performance for kids and adults, to excelling at various local, international and professional exams and even mastering skills like Public Speaking, Photography, Music etc., Tuteria helps you connect with qualified private tutors, instructors, coaches and mentors in your community.
We assess every tutor against the highest standards for quality in each subject, verify their IDs, facilitate background checks and continuously evaluate tutor performance so that you can always be confident of learning from the very best. Beyond that, Tuteria gives you the power to examine and hire your perfect tutors, as well as determine how you want lessons to be delivered - either hourly or monthly.

Or make a difference, teaching what you love
We love exceptional teachers! Teaching is both who we are and what we do, and there's no better time to become a prestigious tutor on Tuteria than right now! We have built the most reliable platform to help you teach more people and make greater impact in your own community.
From creating your tutoring subjects, to gaining exposure for your expertise, managing lesson schedules, planning your time, collecting payments and growing your business, Tuteria takes care of every detail so that you can focus 100% on providing great service to your clients, teaching what you love. With Tuteria, you're part of a community that's constantly opening new frontiers for you to make more impact.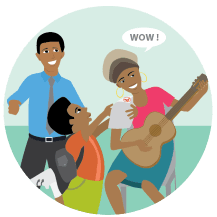 Whatever your interests, you can trust Tuteria
Tuteria is built on trust. We have gone the extra mile to ensure your absolute peace of mind when hiring or tutoring, as well as maintain a secure platform for collecting and transferring payments after lessons have been delivered, which helps to protect your data, monitor lessons and resolve any complaints.
Clients and tutors leave reviews after having lessons which are displayed on their profiles and also used to evaluate performance. All activities are monitored and reviewed by our quality team, and only tutors who continue to offer great service can remain on Tuteria. So you can learn and teach with confidence knowing that Tuteria will never compromise on quality and safety. Welcome Home.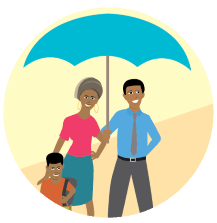 Quality Tutors
Only the very best applicants are approved and continuously reviewed to ensure top quality.
Safety First
Tuteria sets high safety standards and will never compromise on your peace of mind.
Secure Payments
Payments and earnings are always protected till lessons are fully delivered.
Contact Us
---
We are always here to help you before, during and after your lessons.
080 928 78388
info@tuteria.com
Do you need help finding a tutor?
Need help finding a tutor?